In Vilnius University Botanical Garden

LUMINA Park is back in Vilnius University Botanical Garden.
Welcome to the unique Wonder Garden where you will find Alice and hear her story! Lumina Park returns to Vilnius full of luminous stories that will make you feel like in a fairy tale!
The Hatter, the Cat and the Rabbits are waiting for you in the park zones. See what is in the fantasy gardens and try yourself if you can get out of the Labyrinths.
Spectacle for the eye and the best of memories for the whole family. We invite you to take part on this magical journey and experience the miracles of light, shadows and sound.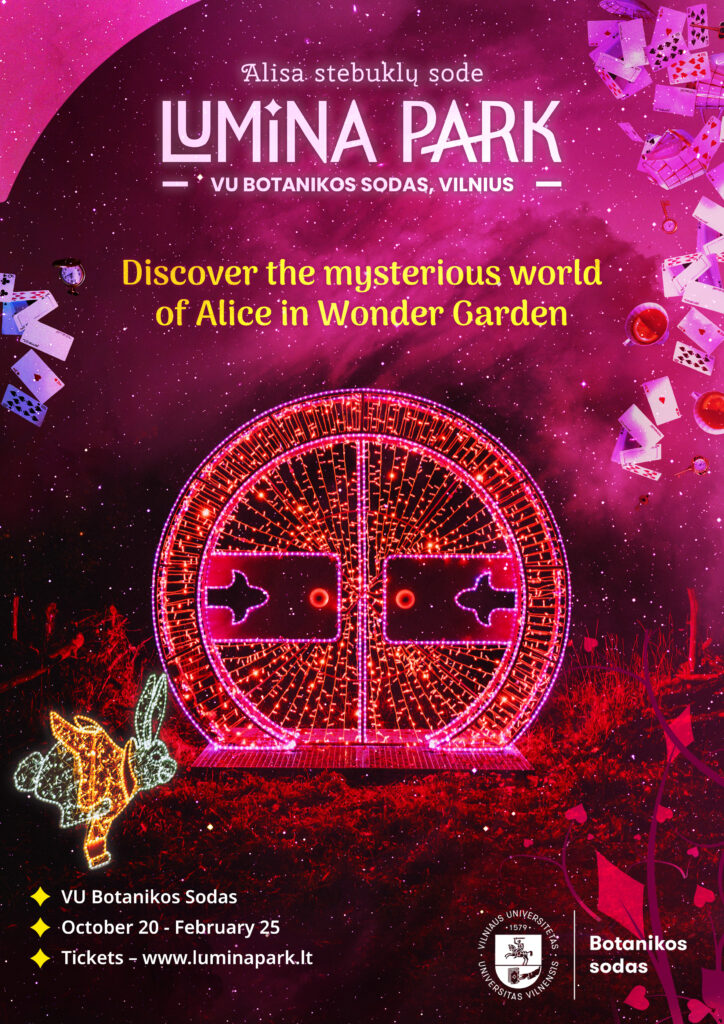 Our Park complies with energy standards. We are #eco. #LedsAreEco.
Welcome to the Wonder Garden

Our collaboration with the artists started in the season of 21/22, with an exhibition of Marta Mulawa's art installation Spirits of the Forest in Poznań. We take pride in such partnerships and strive to promote even more artists in the upcoming seasons. Our wish is to bring the joy of art to everyone, and visiting the LUMINA Park is a great way to discover the works of talented European artists.
In 2023/24 season LUMINA Park in Vilnius featured the works of Lithuanian and Polish artists, showcasing a variety of techniques.

Friday - Sunday
Holidays
*
Friday - Sunday
Holidays
*
Friday - Sunday
Holidays
*
Tickets purchased online are valid only for the day selected.
Free admission for children under 2 years old.
*The reduction is reserved for children under 18 years old, students (with a valid ISIC or LSP student's card), pensioners, the disabled and their carers, VU employees (proof required).
*Family ticket is valid for 2 adults and 2 children or 1 adult and 3 children (children under 18). Larger families may buy a family ticket with the Family card.
*Public holidays: weekend prices apply on public holidays (1st-2nd November). During this period, the park will also be open on Mondays: 25th December and 1st January.
The park is closed on Mondays except December 25th and January 1st.  
The park is closed on 24th of December.
Pets are not allowed in the park.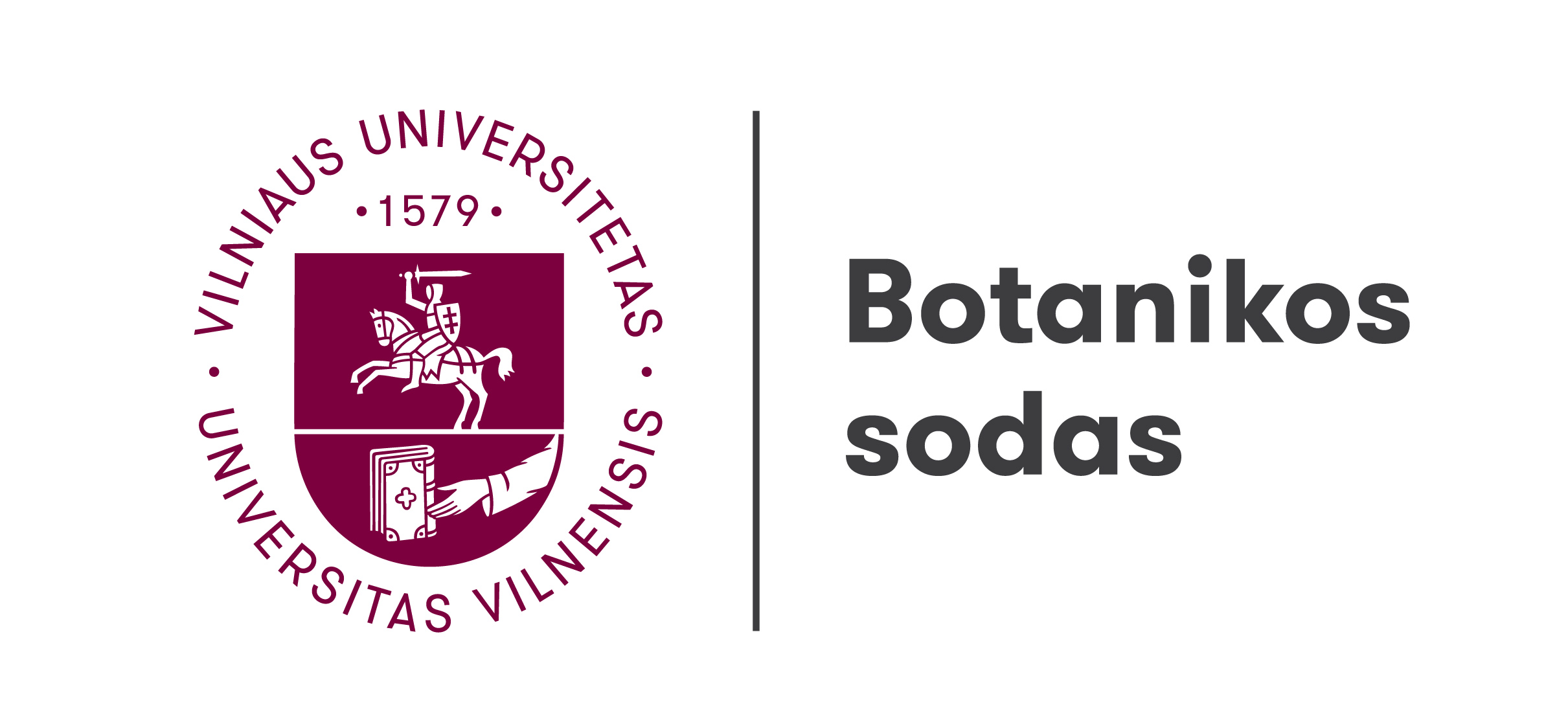 Sign up and stay up to date